TRAVIS and COmpany PROMISES TO LEAVE NO DETAIL UNATTENDED WITH THEIR PERSONAL CUSTOMER SERVICE OF DOING BUSINESS WITH A FAMILY, NOT A FACTORY.
Travis and Company proudly present their signature upholstery line designed and bench made in Thomasville, North Carolina exclusively for their clients. Using the finest materials and time honored techniques, the master craftsmen build and tailor each piece into a comfortable and lifelong work of art. Travis and Company promises to leave no detail unattended with their personal customer service of doing business with a family, not a factory.
Private Label Upholstery Catalog
This is a collection of our favorite pieces, benchmade exclusively for our clients. We offer you the very finest upholstery at an unmatched price point. Travis Upholstery is a small group of craftsmen that has decades of dedicated experience, commitment to perfection, and meticulous attention to detail. The furniture that results is timeless and lifelong.

CUSTOM UPHOLSTERY PARTNERS
"BILLY BALDWIN STUDIO was created in 1992 to pay homage to Billy's timeless designs and, more importantly, to keep his legacy alive; a legacy we are still proud stewards of today.
Prior to our acquisition of the design rights, the venerable New York City showroom of Luten Cleary Stern was producing and representing Billy's furniture pieces since the inception of his original designs in 1972."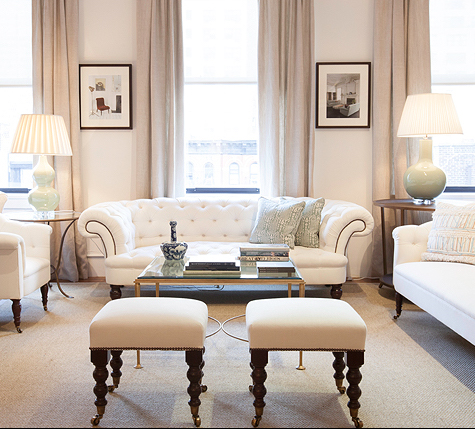 George Smith has become synonymous with beautifully crafted furniture. Every sofa, chair, chaise, and stool is lovingly made in our workshops in the North of England. The namesake George Smith was an early nineteenth century furniture maker that still influences the way furniture is made and designed in house today. Equally, the company is driven to make pieces that are relevant to modern life.
The key to great furniture is good design and craftsmanship, and at George Smith the best possible materials are used to meet this aim. Likewise, the skills of the craftsmen and designers are well-matched so that your furniture is completely aligned to the way you live and the homes you create. Sizes and details can always be adjusted to produce a George Smith piece of furniture that's right for you. George Smith furniture promises the custom and quality feel that every home desires.
A collection of designed, modern furnishings and upholstery that is conceived to complement and heighten the beauty of any setting. Studiolo is fresh and new, while still conveying strong classical references that pair well with pieces of many periods.