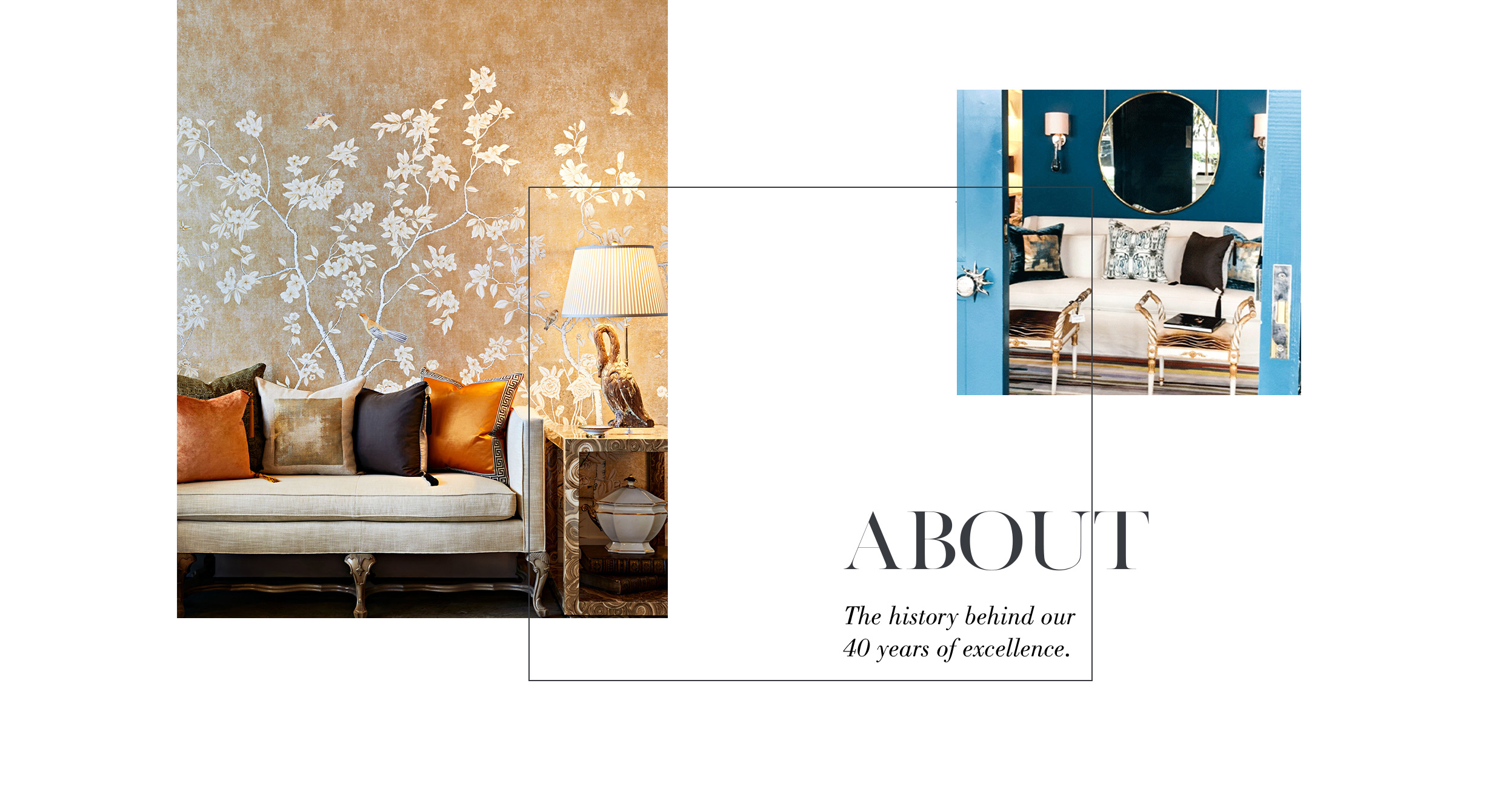 THE TRAVIS AND COMPANY STORY
There's a great deal of history behind this family-owned business that's chock-full of talent, excellence in customer service, and fine French antiques. The Travis and Company of today would never have been able to acquire the host of fine fabric lines that are available in the showroom without their positive reputation that has been thoughtfully built over time.
Celebrating their 40th anniversary, Travis and Company was originally founded as Donohue & Travis by Dotty Travis and Eden Donohue in the Atlanta Decorative Arts Center. At the commencement of the company Alan Campbell was the first fabric line, and Dotty's acrylic furniture and dhurrie rug designs were paramount. But as they grew, Dotty and Eden began to acquire more antiques and accessories, mostly from France. In 1978 Joyce Irvin acquired Eden Donohue's stake in the
company, and therefore the company became Travis-Irvin. As Travis-Irvin, the showroom moved to the current location within Atlanta Decorative Arts Center in 1987. As the name and reputation carried a positive connotation internationally, Travis-Irvin, expanded and doubled the showroom's original size. In 1993 Joyce Irvin retired and the company became as we know it today, Travis and Company. The final expansion of the showroom occurred in 2006 which makes it more conducive to displaying antiques, furniture, and various fabric lines.
As one of the major showrooms in the southeast, Travis and Company specializes in fine fabrics, antiques, acrylic furniture, decorative items, and one-of-a-kind chandeliers imported from France. Come visit to see all of the beauty and uniqueness that the showroom has to offer.
FIND THE MOST UNIQUE & EXQUISITE PIECES
for your one of a kind space